Assistive Technology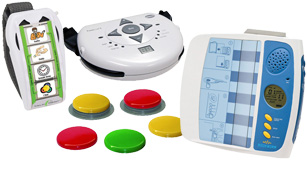 Assistive Technology
Assistive technology can provide a better quality of life for a person with special needs. By enabling the developmentally disabled, physically challenged and those unable to use their voice, they can participate in a broad range of everyday activities in their home and community.

Explore our selection of assistive technology products and start improving their life.
There are no products matching the selection.