Adapted Toys, Games & Entertainment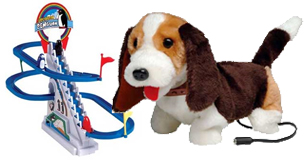 Adapted Toys, Games & Entertainment
Our rewards and adapted toys for special needs children are specially manufactured or converted products that meet the unique requirements of the physically challenged and developmentally disabled. Most of these toys are activated by switches, making it possible for children with disabilities to be active participants in play time.

We work closely with special education teachers, occupational therapists, speech therapists, and parents to chose toys that are appropriate for this special population.
There are no products matching the selection.