Switches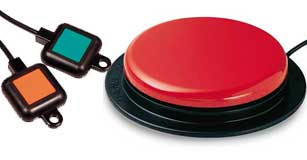 Adaptive Switches
Adaptive switches allow the physically challenged and special needs user to activate assistive technology devices in their environment. What appears as simple as a button, the proper switch will open up worlds of access to communication devices, environmental controls, computer software and mobile devices.
Choose from our wide range of adaptive and assistive switches for users with disabilities and provide solutions to perform everyday communication, tasks and activities.
There are no products matching the selection.