Exercise & Therapy Supplies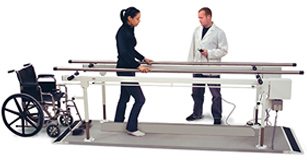 Exercise & Therapy Supplies
Exercise, gym, and therapy mats provide safe, comfortable surfaces for physical activity. People with special needs can stretch, roll, and tumble on these mats to build muscle strength and develop motor skills. They're available in multiple sizes, thicknesses, and colors, so you can choose the right mats for your home, classroom, or gymnasium. Folding mats are easy to store after playtime or therapy sessions.
The mats are covered with rugged vinyl, making them durable, bacteria-resistant, and cleanable with a damp cloth. They feature shock-absorbing cores to cushion falls and prevent injuries. You can find a therapy mat for every age, need, and physical ability level.
There are no products matching the selection.