Active Play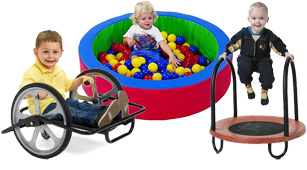 Active Play
Active play toys help develop fitness, coordination, strength and social skills and are perfect for the home, classroom, daycare or medical setting. Our wide range of safe and stimulating active play toys open up the world of learning and exercise for special needs children.

Whether you want to strengthen sensory skills, encourage relaxation, build self-confidence or develop motor skills through balance, coordination and movement, we are sure to have the product you are looking for.
There are no products matching the selection.